Ghosts of the Highway
It began as something else, as two discrete projects, actually, that unexpectedly merged into one. And maybe it all began more than a half century ago, with my Grade-2 teacher, Miss Mills, among whose class exercises included this favourite of mine: She would draw three squiggly lines on a piece of paper, and ask each student to make a drawing that incorporated those lines. The assignment had a vague structure, but relied almost entirely on our imaginations. I could do those drawings all day long.
Fast forward all these years. An inveterate junker, I often drive the highways of Eastern Ontario and Western Quebec, dropping into flea markets, junk and antique stores and thrift shops, looking for curiosities and ephemera that catch my eye. Shop owners ask if there's anything in particular I'm looking for, and I just shrug. "Not until I see it."
But old photographs always fascinate me. Black-and-white chronicles of people's lives: First days of school, new cars, old weddings, growing children, longtime lovers. Happy times and special occasions, mostly. Holidays, picnics, work parties, the beach. It all gets documented, carefully placed in albums, and then, one day … thrown out or sold to strangers, to me. I hold these fragments of memories in my hands and try to piece the stories together. Whose birthday was it? And what happened immediately after this picture was taken? And what happened long after? What became of the girl blowing out the six candles on her birthday cake? Was hers a long life well lived? Or did tragedy or poor choices deal a different hand? How did these photos come to be in a thrift shop? Did the person in the pictures eventually run out of people who cared about her? The answers are unknown, of course, beyond any explanatory shorthand that might be written on the back: "Uncle Bill, Westboro beach, 1915."
And so I, and you, make up the stories to fill in the spaces. They're inaccurate, incomplete, but our mind's eyes are trained to fill in the areas we can't see, and so we invent. We invent these people's stories, their lives.
But back to the highway for a moment. In between the junk shops, we pass towns and farms and fields, many dotted with abandoned and empty houses and businesses. If you stop to explore, you can often find bits and pieces of similarly incomplete stories: an old tube television in the corner of a living room. A kitchen sink filled with dried, cracked dishes. A bare mattress, sagging in the middle. I would stop and photograph these places to remind myself that they were once vibrant homes and workplaces that echoed with love and happiness, with despair and anger. Success and failure, whatever those mean.
It occurred to me that the people in the photographs are, in a general sense, the ones who once filled these now-empty spaces. So with Ghosts of the Highway, I've re-populated the abandoned spaces and, in the process, perhaps created new stories. Or at least the beginnings of new stories, the first squiggles of something. It's up to the minds' eyes of viewers to imagine the rest.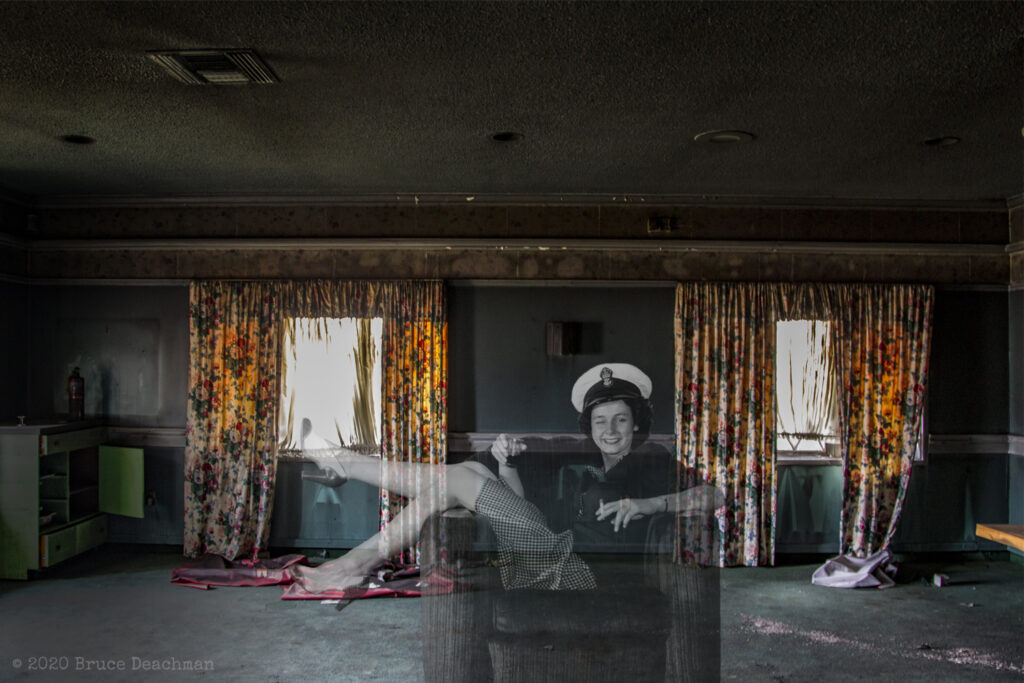 Sailor
Fire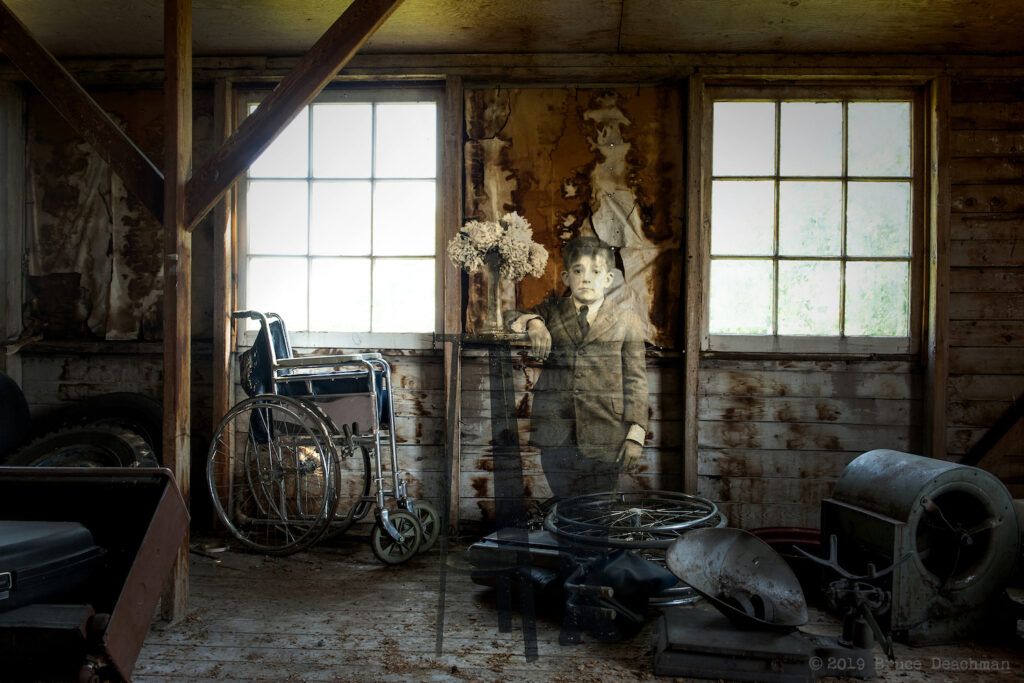 Flowers
Apothecary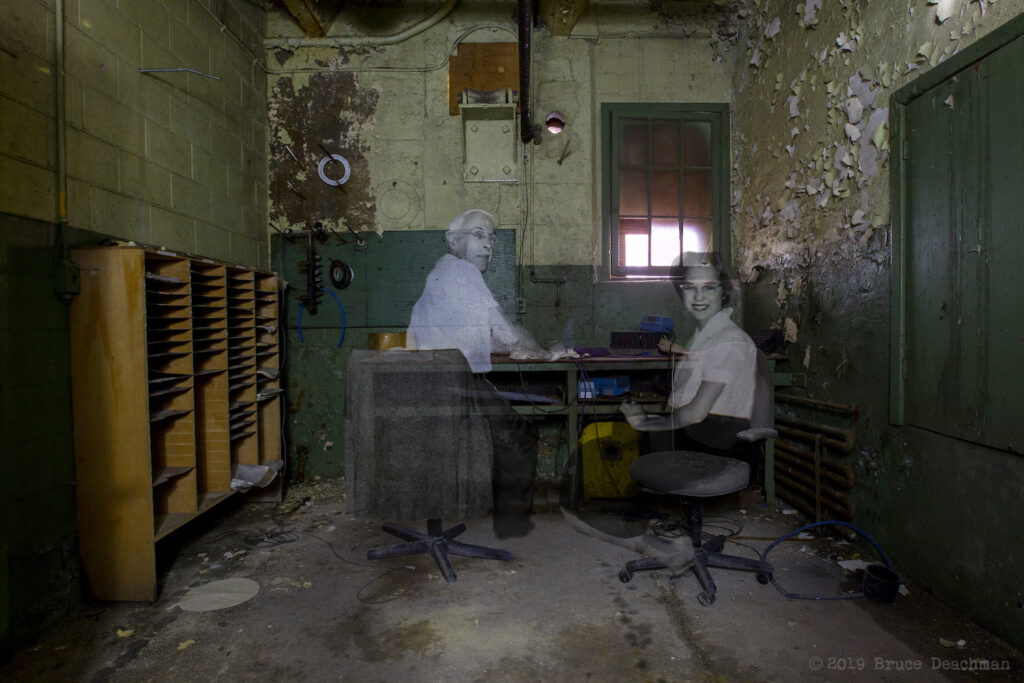 At the Office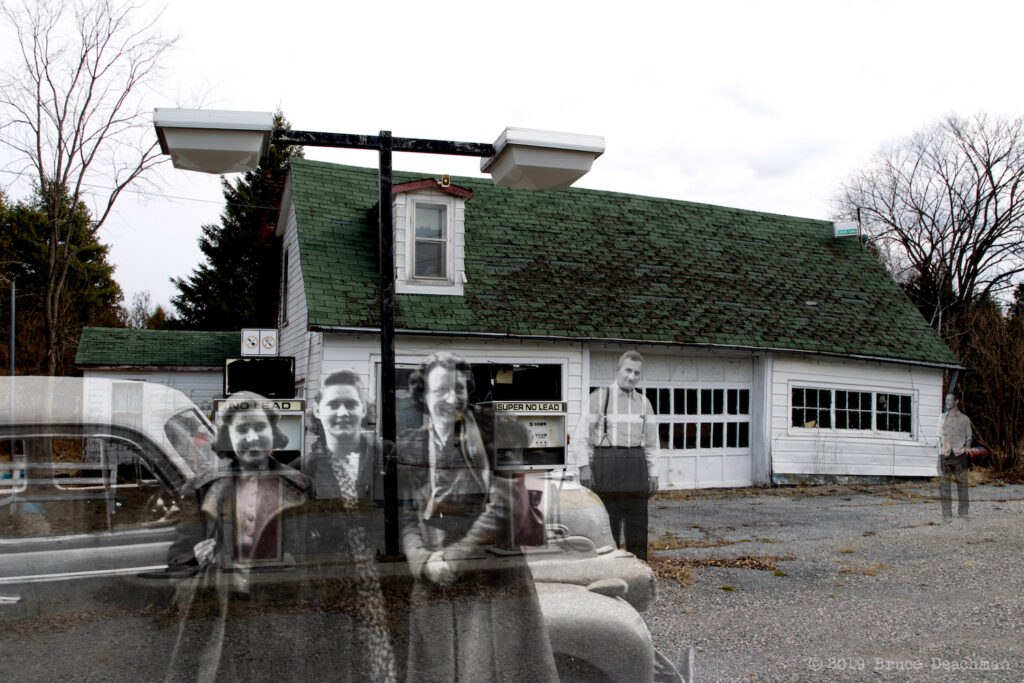 Gas Station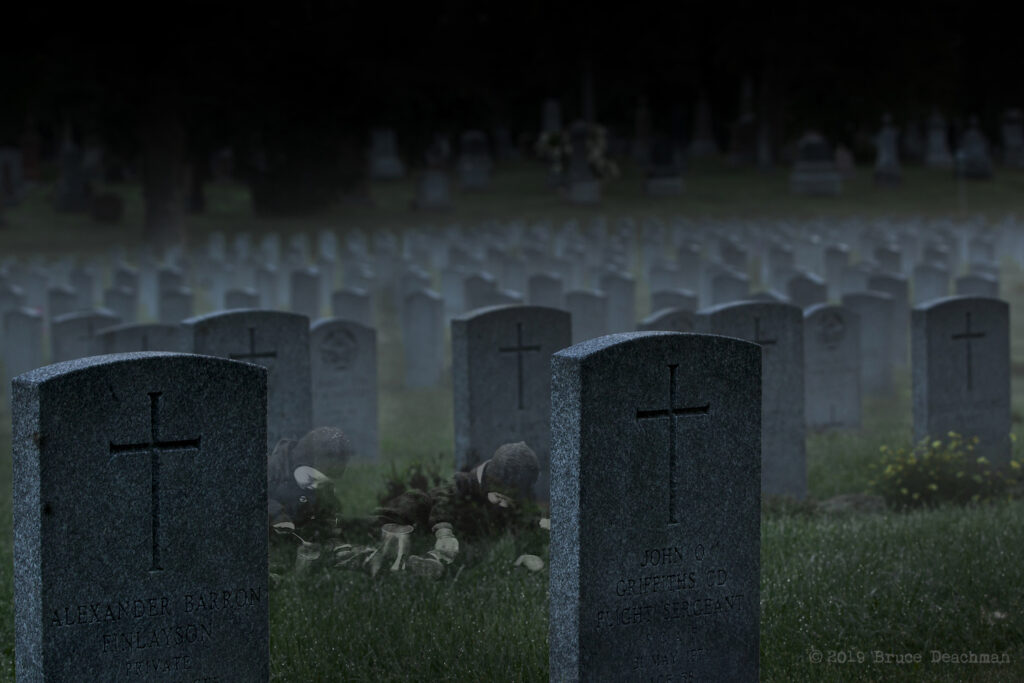 Headstones
In the Kitchen
Love Seat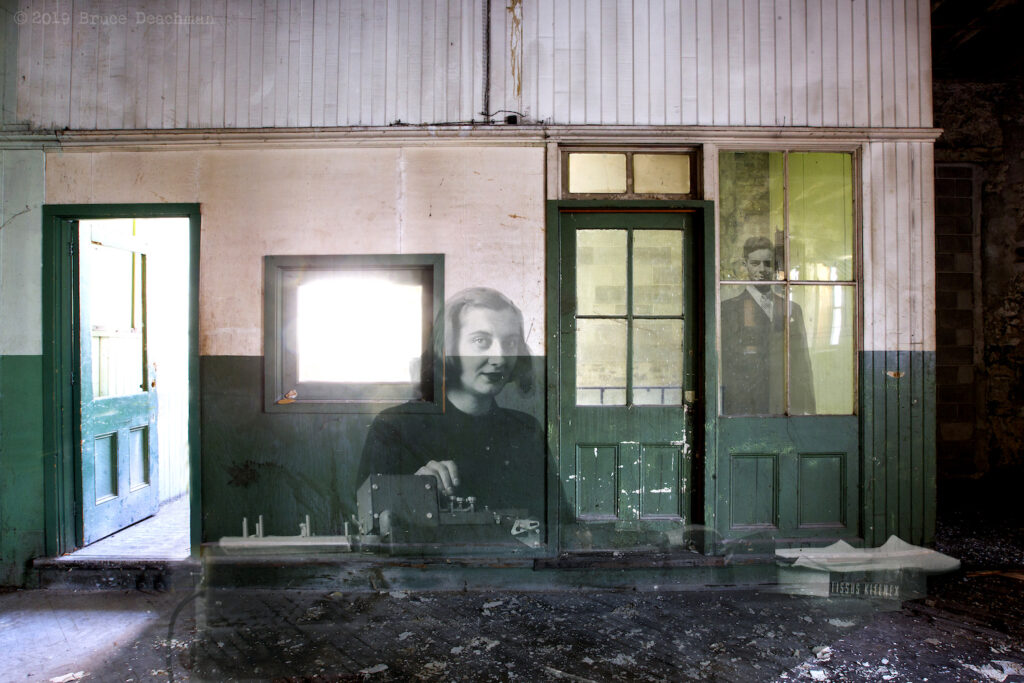 Morse Code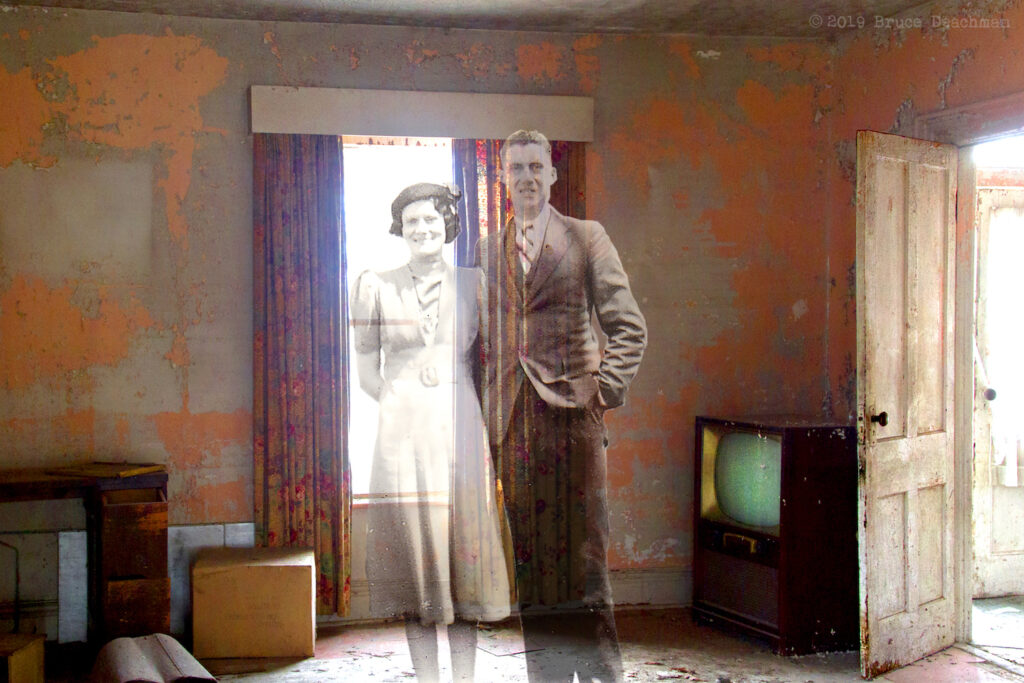 Moving Day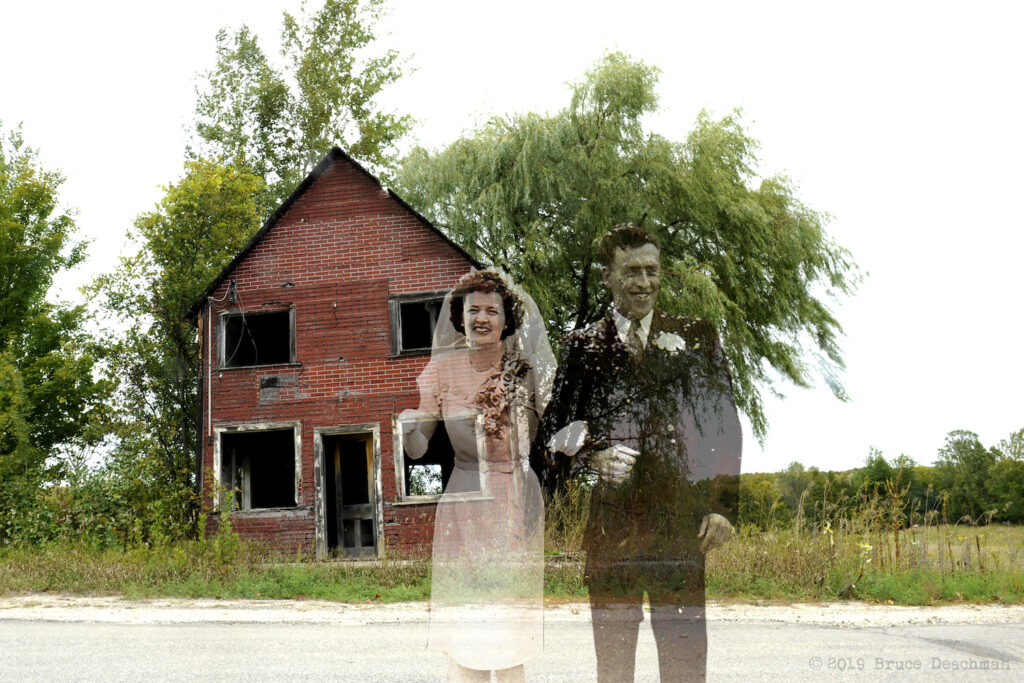 Newlyweds
Pillars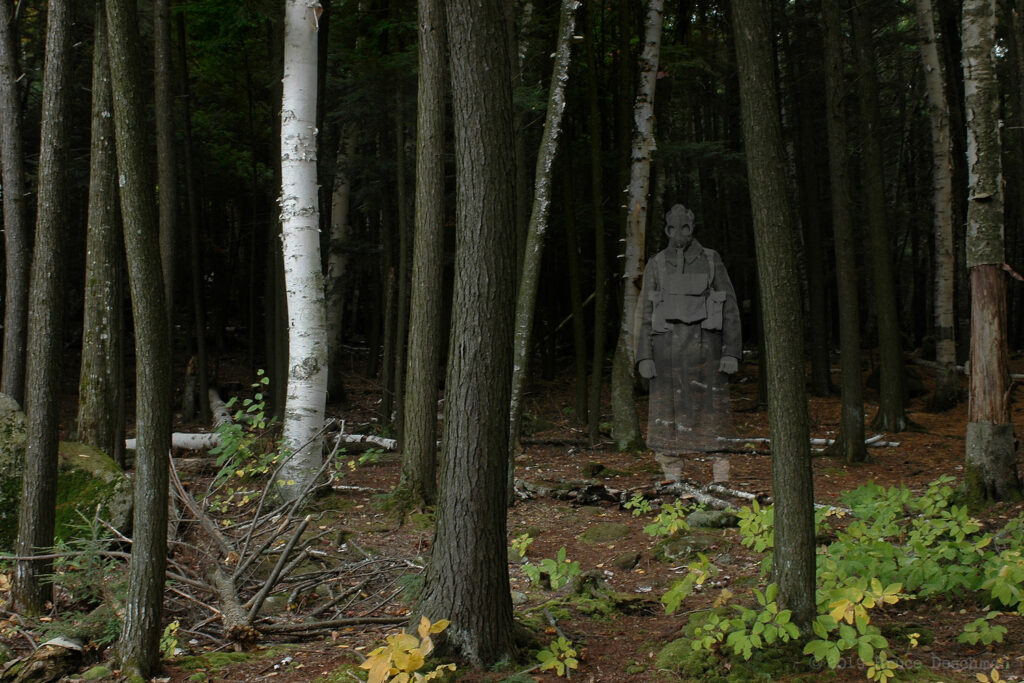 The Forest
Rockinghorse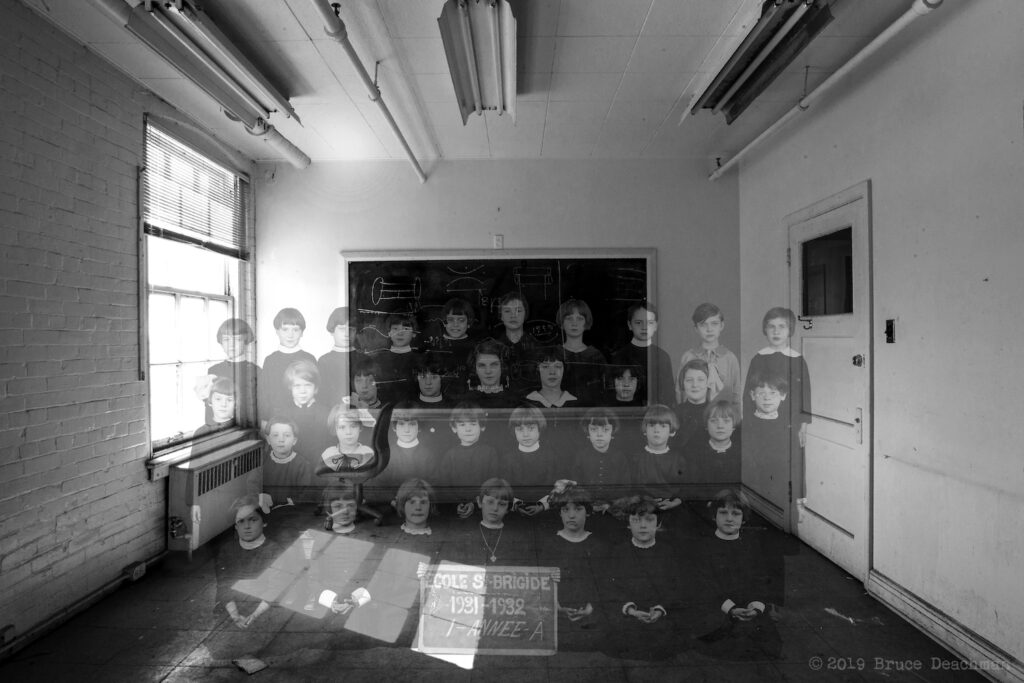 St. Brigide School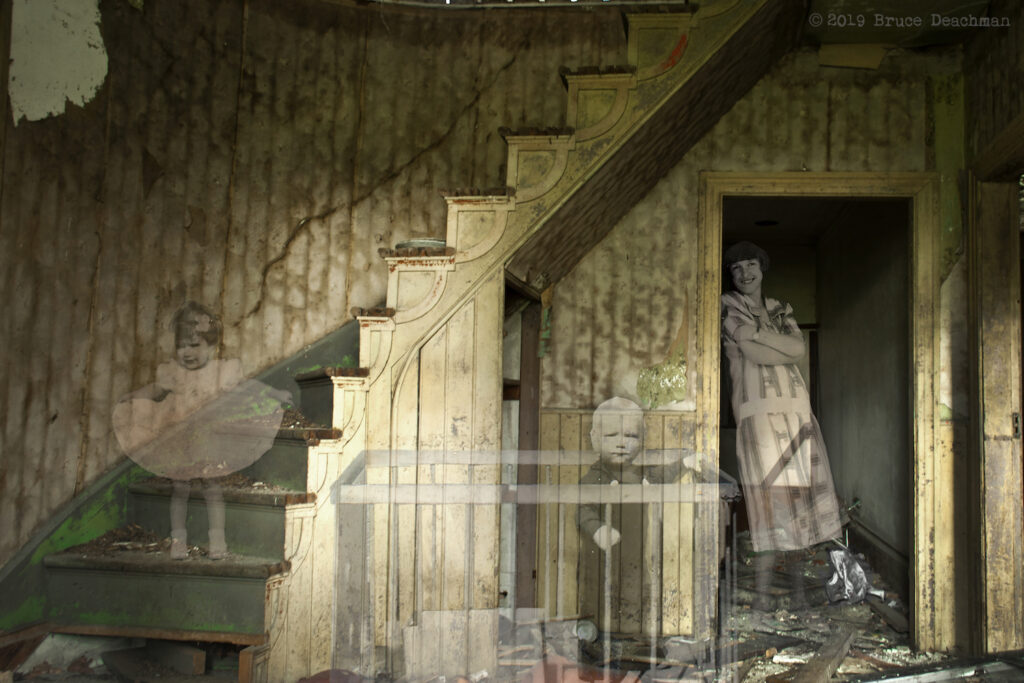 Staircase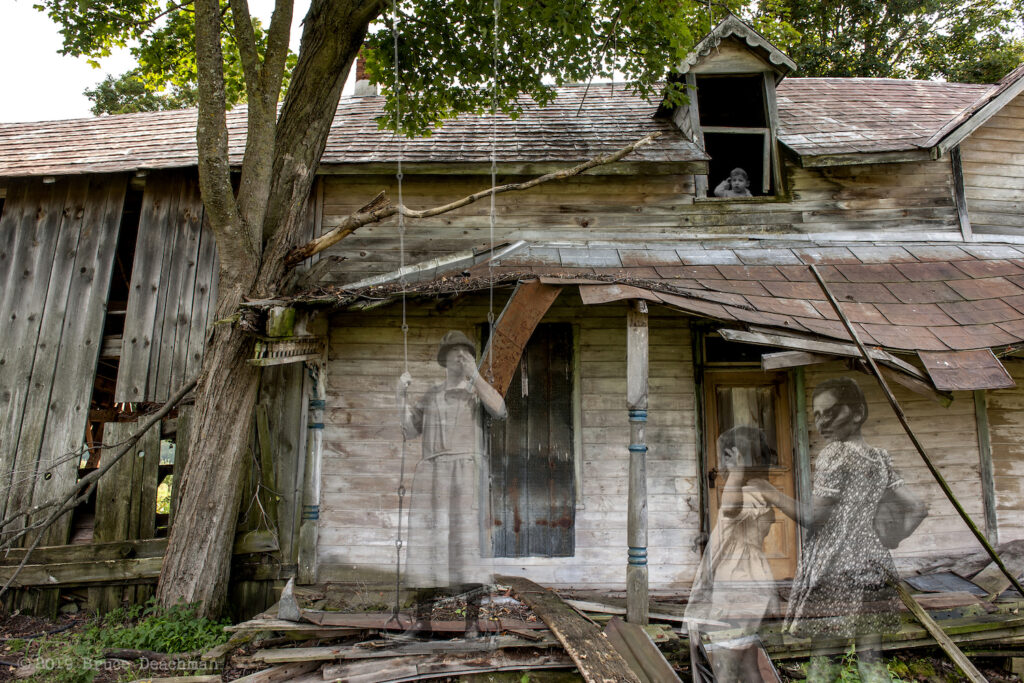 Wharf Road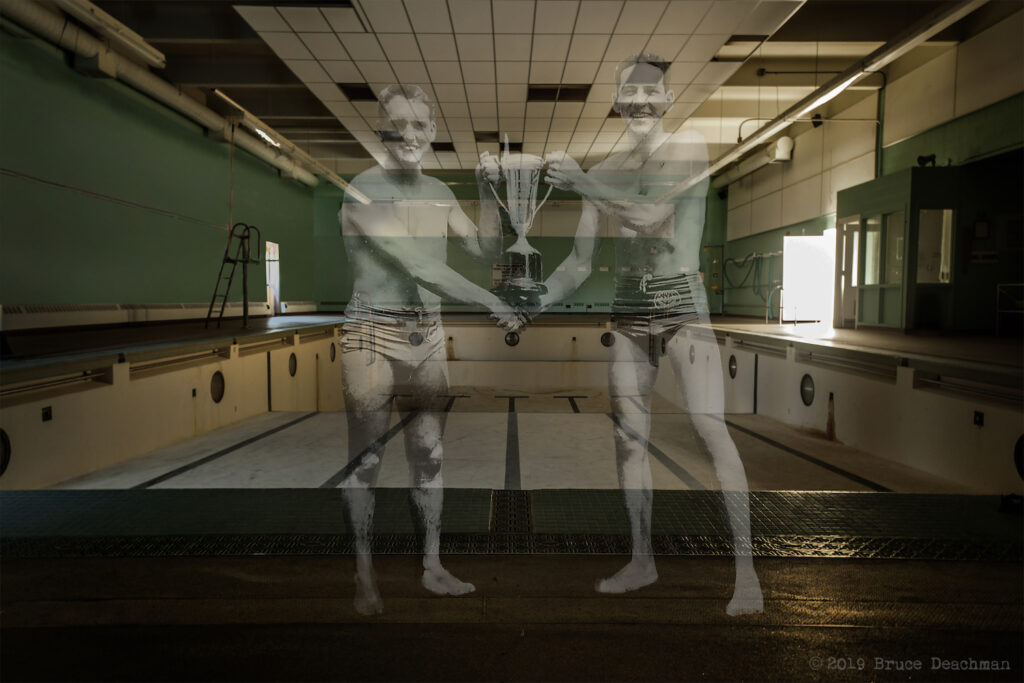 The Pool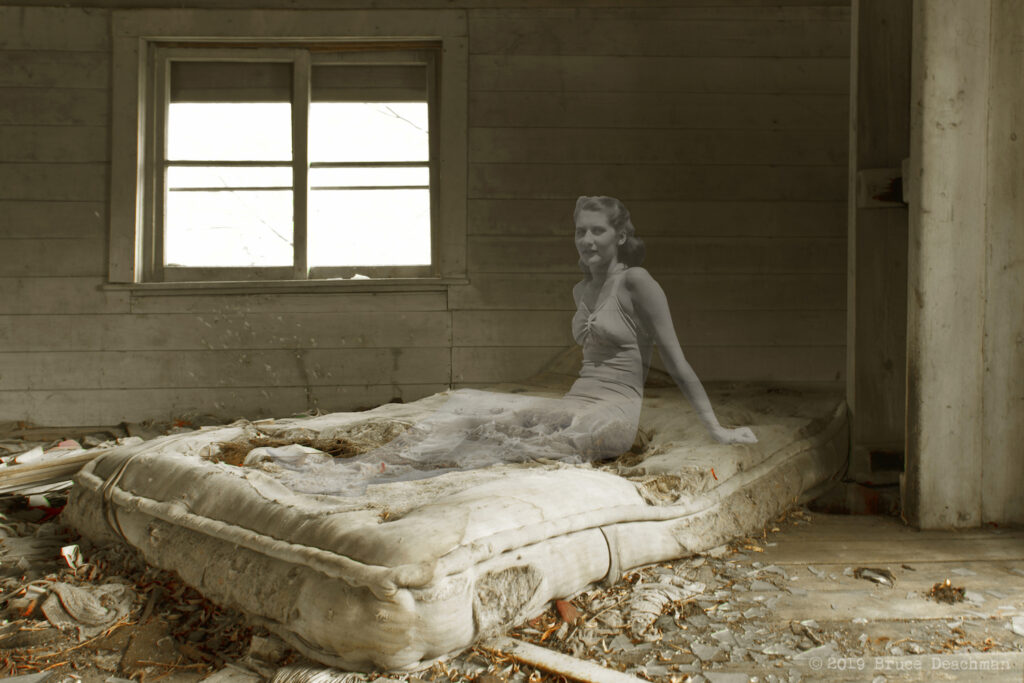 The Mattress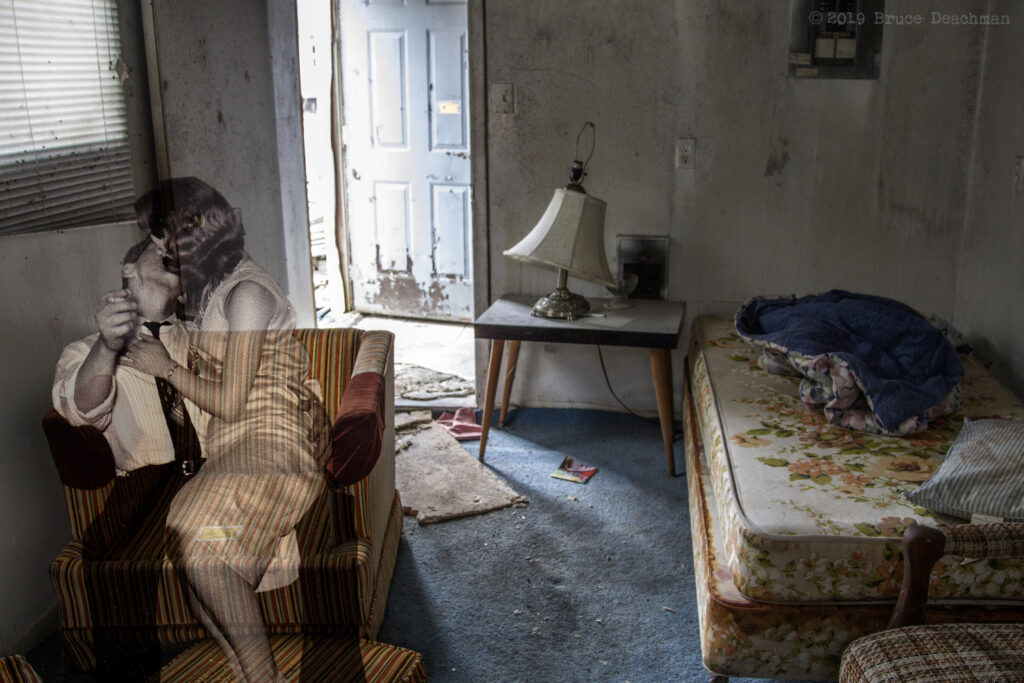 The Kiss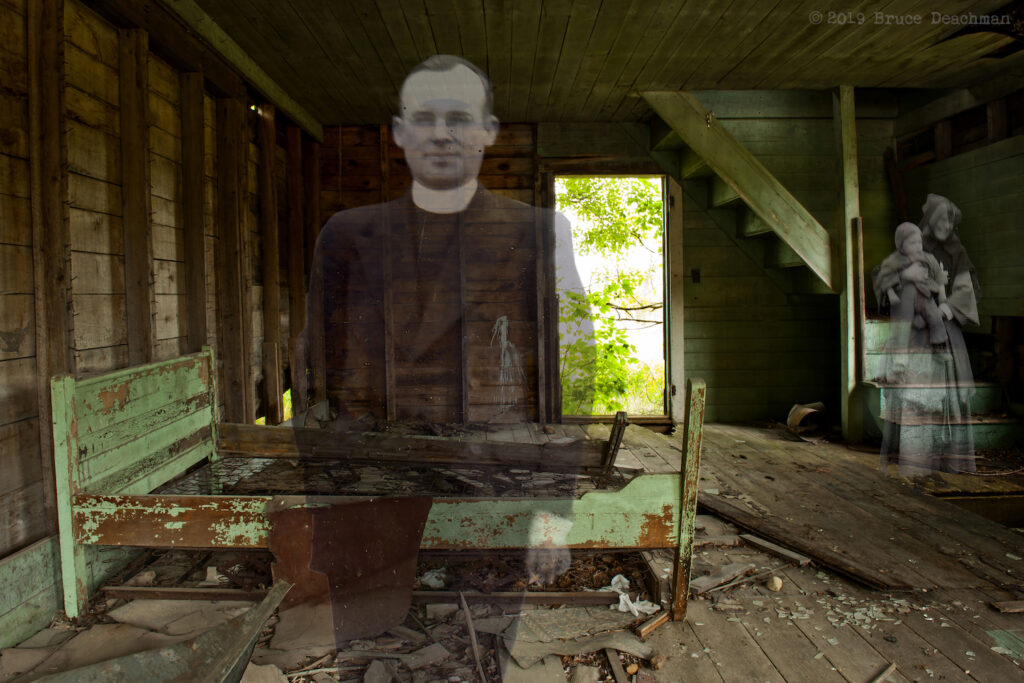 The Priest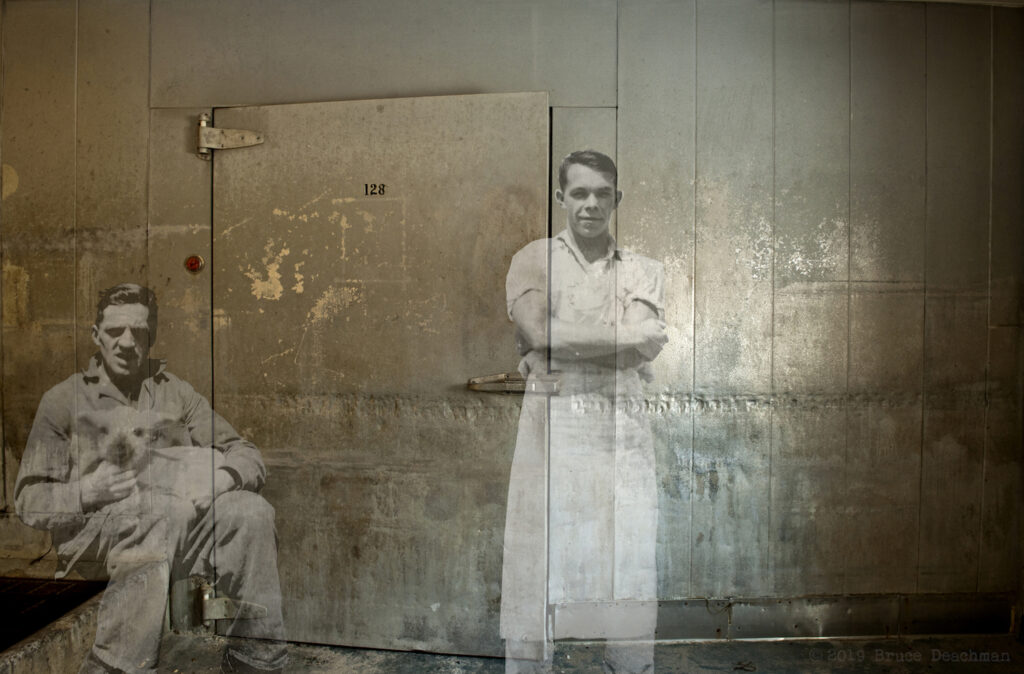 Room 128
The Twins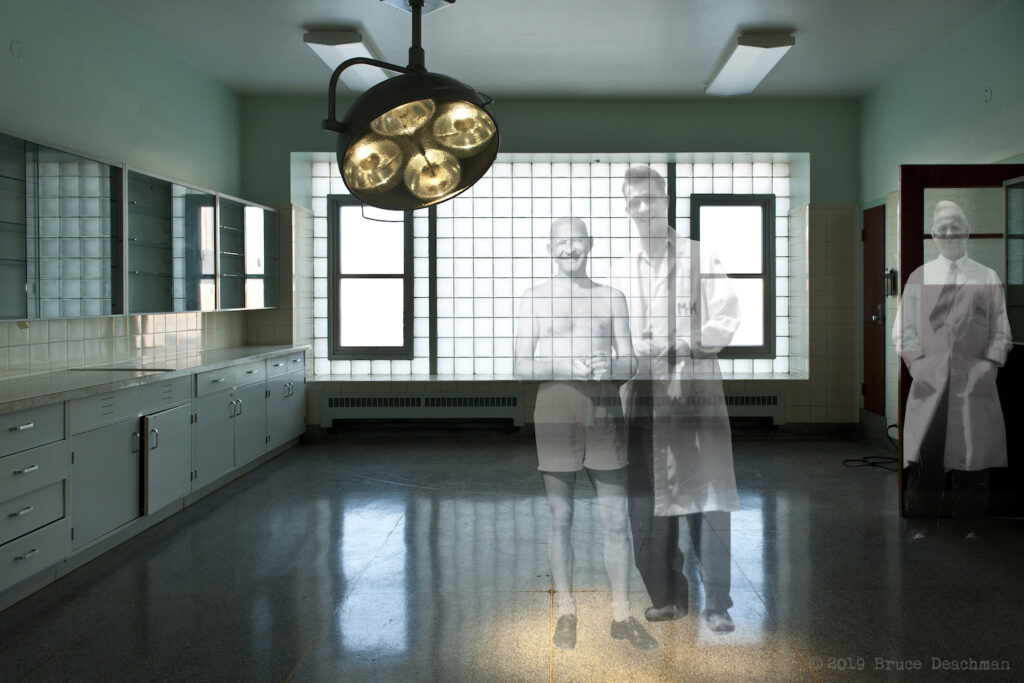 The Hospital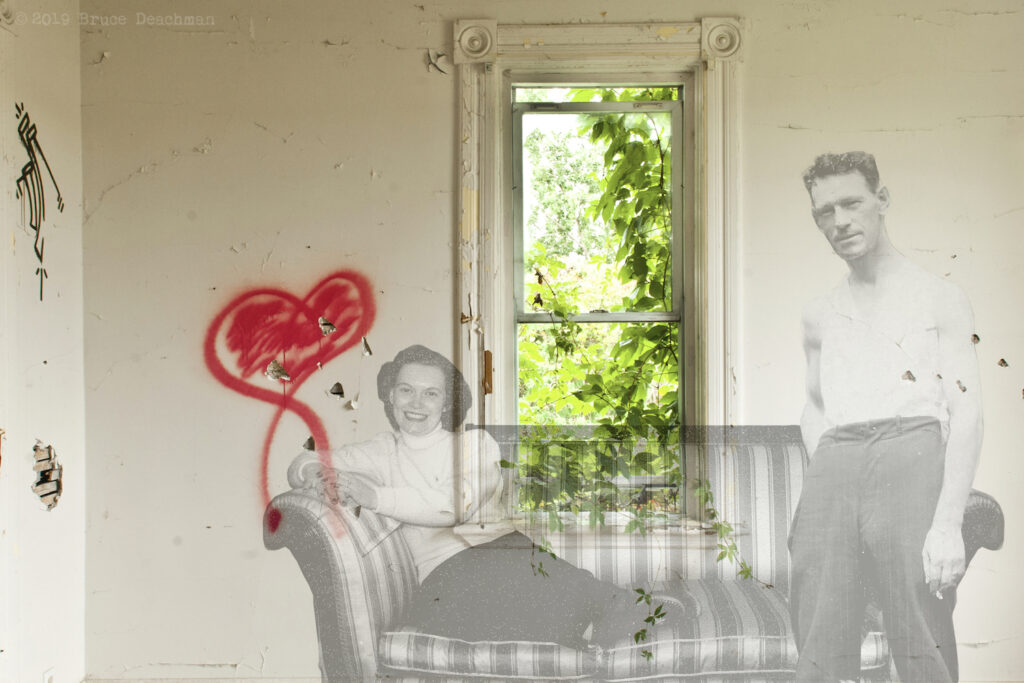 Sweetheart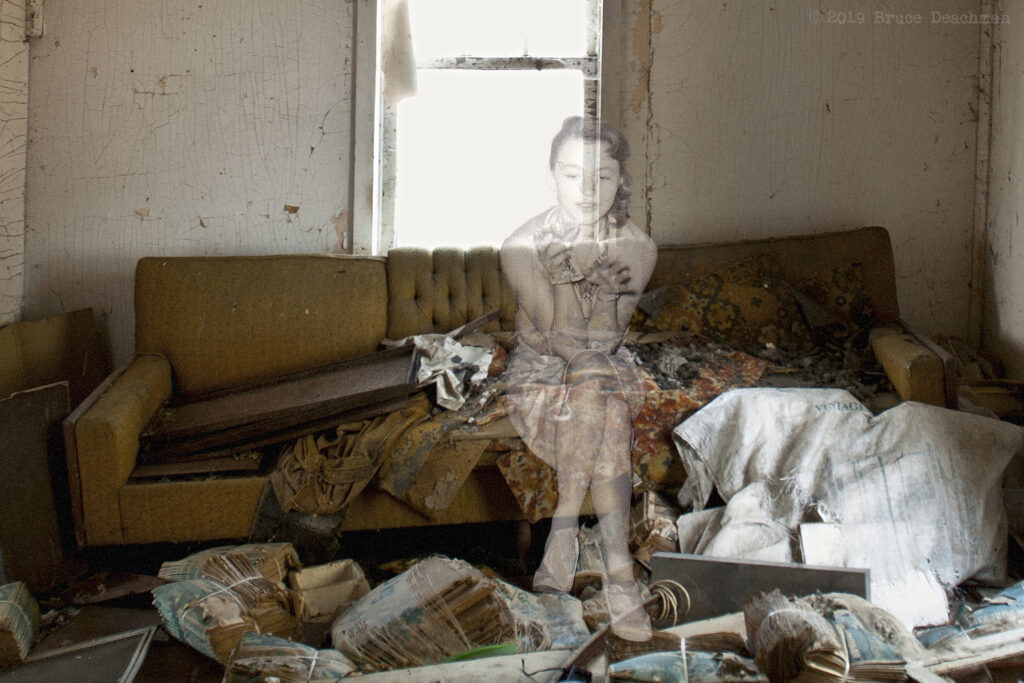 The Conversation
The Dinner